In the Spring of 2020 Birgit Schmitz began deliberating a letterpress imprint and our workshop had already been experimenting with analogue and digital. As we are intent on preserving the letterpress printing process, we agreed on a plan and partnership to launch TOC.
We decided on the name and created an identity of visual elements used throughout our materials and media, and set out to build a letterpress publishing house with unique limited edition books.
We had already developed an innovative technique combining the advances of modern typography with the quality and artisanship of centuries-old knowledge of book printing.
Our first edition, TOC 1 has 14 exclusive illustrations by Erik Spiekermann. Typeset in William Text by Maria Doreuli and FF Real also by Erik.

Each book has sewn and glued binding, and is printed in a combination of offset for the red color and traditional letterpress for black text on 90gsm Schleipen Werkdruck paper. Colored endpapers. Linen Cover. Colored head band and reading ribbon.

The books are in a limited edition of 998 copies printed in Berlin, numbered and signed by the author.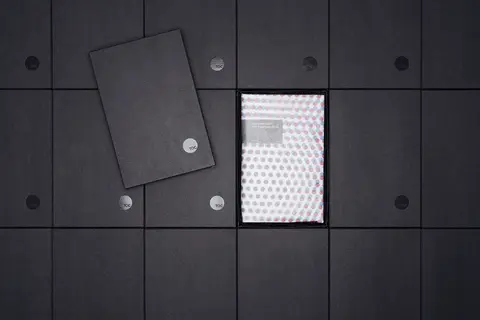 Books are available individually or by subscription. Each book is wrapped with care and gift boxed by Birgit herself.

Read more about TOC and if inclined, follow us @tocpublishing.